Grant Nelson declares for NBA Draft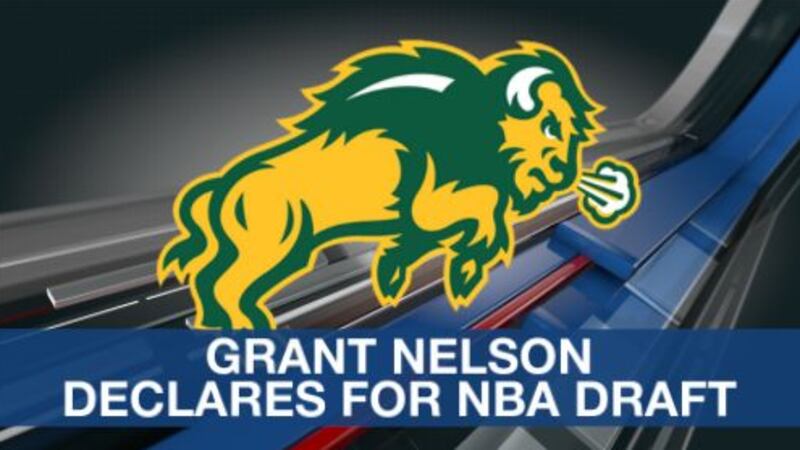 Published: Apr. 18, 2023 at 3:33 PM CDT
FARGO, N.D. (KFYR) - North Dakota State is well known for sending players to the N.F.L. Grant Nelson hopes to be the first Bison drafted into the N.B.A. since Lance Berwald in 1984.
The 6-11 forward from Devils Lake declared on social media he intends to enter the draft in June.
This does not mean Nelson has turned his back on college basketball. The rules allow him to sign with an agent and enter the draft, but he could decide to return to college and keep his eligibility.
During Summit League play, Nelson led the Bison in scoring, rebounding, assists, blocks and steals.
Copyright 2023 KFYR. All rights reserved.