Fargo man facing felony burglary charge says he made a mistake ordering packages to old address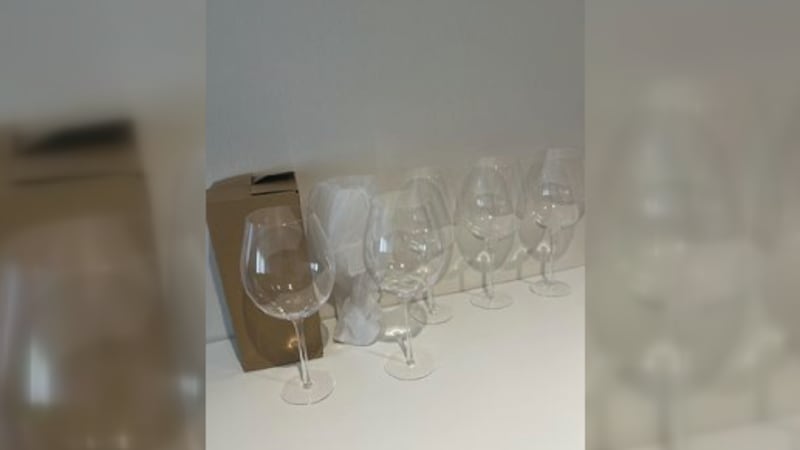 Published: Apr. 14, 2023 at 5:16 PM CDT
FARGO, N.D. (Valley News Live) - A Fargo man facing a felony burglary charge is speaking out tonight, saying what happened on Tuesday is a misunderstanding.
A 911 caller said a random man was trying to force his way into their home, but he claims it was just made a simple mistake: ordering packages to his old home address.
Abraham Kollie says he's just a hard working dad. He works two jobs, with one being selling product on his online storefront. This time, it was from a seller he's bought from before.
"I spent $3,000 to get this stuff over from China to come over here. That's a lot of money for someone like me who doesn't really have a whole lot. I'd been waiting for these packages for 37 days," he says.
The seller shipped to Kollie's old home address, one where he claims an old friend lives now.
"I asked her 'Hey do you have my stuff.' She said the UPS driver tried to drop it off there, but they sent him back," says Kollie.
So, he drove back to UPS and got a firm answer from workers.
"They said for sure they delivered it inside and helped her put it in the garage," he says.
Kollie says he spoke with the resident, who still said they didn't know what he was there for.
"I went to the garage and saw my stuff. I lifted the security gate up and took all my stuff," he says.
Kollie was arrested with his 3 and 4-year-olds still in his car waiting. He says he was able to keep the packages he took.
"I was worried about losing my kids to the foster care system," he says.
"Was this just an honest to goodness mistake or was there any intent in order to wrong the individual here? What are those circumstances of an actual criminal act in progress?" says Robert Vallie with the Cass County State's Attorney's Office.
They say if your package is delivered to the wrong address, you do have a right to that property.
"But how you go about in attempting to get it, is where that line comes to be, versus just an honest 'I'm trying to return it' or 'I'm trying to get what is mine', versus if you're trying to break open a door or threatening somebody," says Vallie.
If a package is delivered to your address that's not yours...
"They do have an obligation to try to make a good effort to get that package back," says Vallie.
"The rest of what she has, I just want to see if she can give it back. That's pretty much how I make my money. I have a job, but it only pays the bills. I want to live the full dream, being in America, buying a house, retiring. I don't want to work forever," says Kollie.
The Cass County State's Attorney's Office says if a package is mistakenly dropped off at your house, you should make a good effort to get it into the right hands.
You could contact the person, let them know and figure out a way to drop it off or have them pick it up, or you can return it to the carrier and have them find how to get it back to the intended recipient.
Copyright 2023 KVLY. All rights reserved.