"Words don't say enough,": Kindred family thanks community for help after house fire
"We just want to say thank you, so much," Sarah said. "Because we wouldn't be where we are today, without everybody."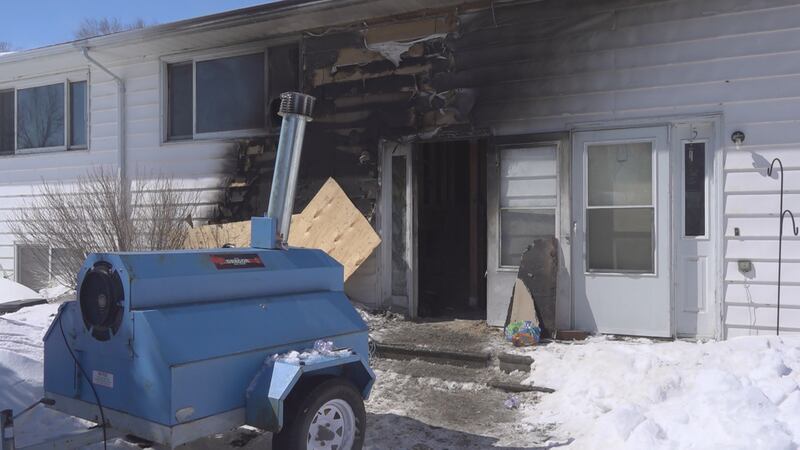 Published: Apr. 6, 2023 at 6:52 PM CDT
KINDRED, N.D. (Valley News Live) - Tuesday, March 14 was set to be another normal day for Sarah and Sophie Christmann, but that was a day that changed their lives forever.
Sarah said nothing could have prepared her for what happened.
"I had left here around 9:15 in the morning and went to work." Sarah said. "I started getting phone calls and phone calls and phone calls saying, you know 'Where are you?', 'This is what's going on.', 'What's happening?"
Their family home of 10 years had gone up in flames. And to this day, they still don't have a definite answer as to what caused the fire.
"It was just really hard to watch it go up in flames. You now it's you're whole life." Sarah said. "You know we'll never know."
But over the last few weeks, their fellow community members have been teaming up to find ways to help the family in need.
A GoFundMe was created by a family friend, which left Sarah with many emotions.
"Overwhelming... Humble… Grateful… Every emotion that could come out really did."
Sophie, on the other hand, mainly just had one emotion coursing through her.
"I think it was more of just a shock that like, people were willing to give even though they don't know you, they don't know your story, and they don't know what happened," Sophie said. "It's just really surprising. I mean, we're givers. We give to other people a lot, and to take it is just hard."
The family said that one of the things they're starting to realize they need the most is summer clothes.
While the family is still in need of many items, what they need most is for the community to know how grateful they are.
"Words don't say enough," Sophie said. "Thank you is probably the biggest thing that can come out."
"We just want to say thank you, so much," Sarah said. "Because we wouldn't be where we are today, without everybody."
Copyright 2023 KVLY. All rights reserved.