PSC to hold public input session about MDU rate increases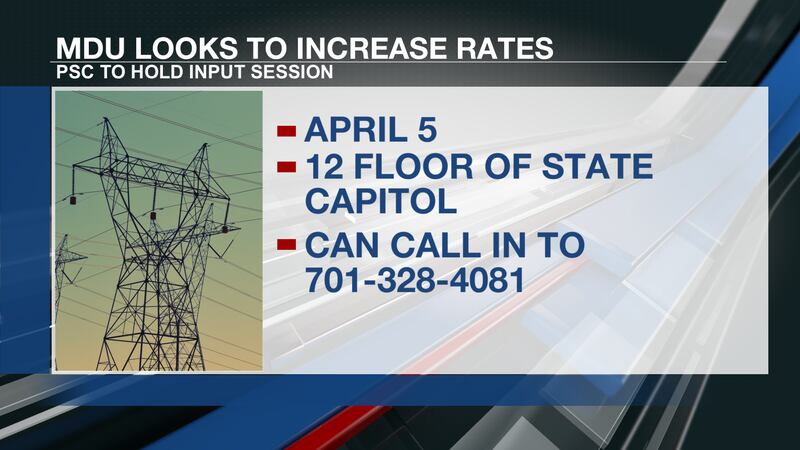 Published: Apr. 4, 2023 at 4:42 PM CDT
BISMARCK, N.D. (KFYR) - MDU is looking to increase its electric rates in the state. The Public Service Commission will hold a public input session Wednesday regarding MDU's request.
The proposed increase could result in an annual increase of $25.4 million, or 12.3% in its North Dakota electric service revenue.
Despite the weather, the session will still be held in person from noon to 5 p.m. on the 12th floor of the State Capitol building.
Those who cannot make it due to the weather but still wish to comment can call 701-328-4081 to be placed on a list.
Previous Coverage: Public input meetings planned for proposed MDU rate increase
Copyright 2023 KFYR. All rights reserved.