North Dakota wrestlers excel at national duals in Des Moines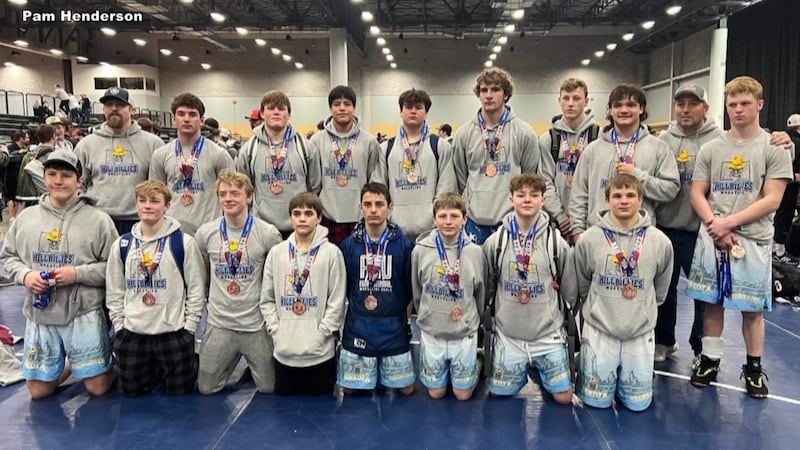 Published: Apr. 3, 2023 at 9:12 PM CDT
DES MOINES, Iowa (KMOT) – The Dakota Hillbillies and Minot Magicians wrestling club teams competed at the AAU Freshman/Sophomore National Duals in Des Moines, Iowa, this weekend.
The Magicians finished fifth and the Hillbillies finished in second place.
The Hillbillies club is made up of wrestlers from schools and co-ops including Bishop Ryanm, Kenmare, Northern Lights, South Border and Stanley.
Out of 280 wrestlers, Dalton Feist from Napoleon and Bishop Ryan's Drew Zwak finished undefeated.
Dalton and Drew both took home All-American honors.
Eighteen teams from North Dakota, South Dakota, Montana, Iowa, Indiana, Nebraska and Tennessee competed at the duals.
The Iowa Black club team won the team championship.
Copyright 2023 KFYR. All rights reserved.