Icy roads a factor in deadly rollover crash in Ward County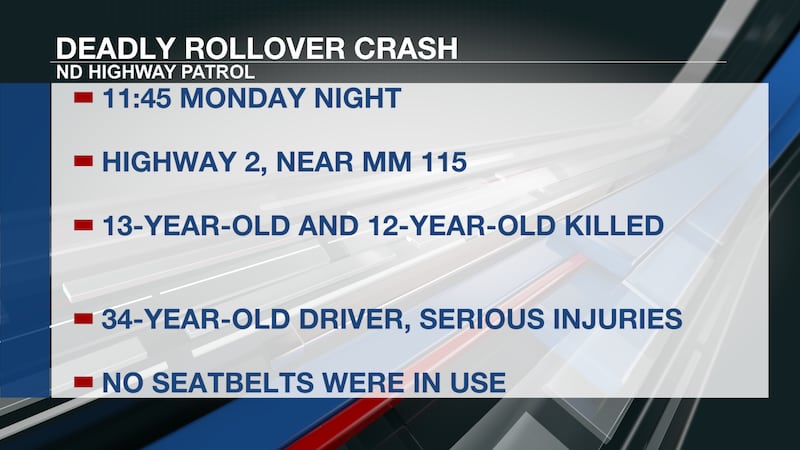 Published: Apr. 4, 2023 at 5:30 AM CDT
WARD COUNTY, N.D. (KMOT) - Two Williston girls were killed in a rollover crash late Monday night on icy roads.
State troopers say a 34-year-old Williston woman lost control on scattered ice on Highway 2 at about 11:45 p.m.
It happened near mile marker 115 in Ward County.
The driver and her 12-year-old and 13-year-old passengers were thrown from the pickup truck when it rolled. Law enforcement say no one in the pickup was wearing seatbelts.
While the girls were pronounced dead at the scene, the driver was seriously injured.
The Highway Patrol is investigating the crash and charges may be pending.
Copyright 2023 KFYR. All rights reserved.