Former Larks pitcher Jeff Lindgren becomes first Lark called up to MLB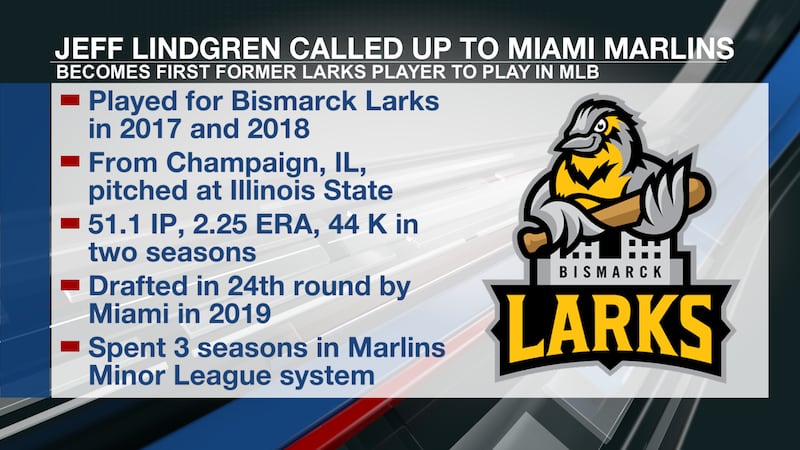 Published: Apr. 3, 2023 at 3:33 PM CDT
BISMARCK, N.D. (KFYR) - For the first time in their seven-year history, the Bismarck Larks will have a former player in the big leagues. Pitcher Jeff Lindgren has been called up by the Miami Marlins.
Lindgren played for the Larks in 2017 and 2018, throwing 51.1 innings and striking out 44. In 25 games, he had a 2.25 ERA.
Originally from Champaign, Illinois, Lindgren played at Illinois State. He was drafted by the Marlins in the 24th round in 2019, and spent three seasons in their minor league system.
When he makes his first appearance in the coming days, he will be the first Larks player to play in Major League Baseball.
Copyright 2023 KFYR. All rights reserved.