Local Ukrainian community and non-profit helping those devastated by Mississippi tornadoes
Rahman says the organization has helped more than 80 Ukrainian newcomers find homes and jobs in the Twin Cities.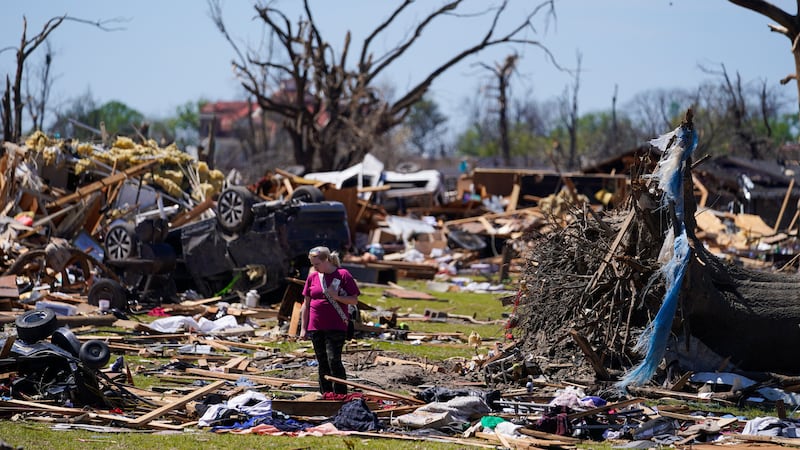 Published: Mar. 28, 2023 at 8:15 PM CDT
MINNEAPOLIS — American Service, a non-profit based out of Minneapolis, and the local Ukrainian community, are going to Mississippi to help those affected by the tornadoes that claimed the lives of more than 20 people.
"We can kind of see the uprooted trees in this area too," said Aswar Rahman, Executive Director with American Service.
They didn't just look at these images and turn away. It pushed them to act.
"We're bringing a supply of however water bottles that can fit into the truck, so we know there are a lot of variables that we are working with but we know that there will be many ways to help," Rahman said.
Rahman said the organization has helped more than 80 Ukrainian newcomers find homes and jobs in the Twin Cities. Now, those who once needed help, are offering help of their own, making the more than 2,000-mile roundtrip journey to Mississippi and back.
"When we told people about helping out there was not a single person who hesitated," Rahman said.
Director of Operations, Sofiia Rudenko, says many on this trip have been in the U.S. for just months - but seeing the devastation that the tornadoes have caused in Mississippi, similar to the flattened cities of their homeland gave them a reason to assist.
"We know how it is to need help and we want to give help for those are I need to," Rudenko said. "We used to have the same - it was another reason, not nature, and here the situation is kind of the same, I hope these people will feel a little better after we go there."
They're planning to arrive Tuesday night in Rolling Fork, Mississippi, a town completely flattened by an EF-4 tornado.
And while there, they hope to be a bright spot, sharing a small piece of their country.
"We have this, and it's straight from Ukraine and we want to give it to people in order to cheer them up, and leave some type of memory," she said.
Leaving behind memories, supplies, and support in the wake of tragedy.
"I hope that we will get there soon and do whatever we can to help," said Rudenko. "We talked about this earlier how it's important to know that you are not alone," said Rahman. "We're here for them and just like America was here for our new friends in Ukraine, we'll be there as friends for Mississippi."
The group plans to head back to Minnesota by the end of the week.
The American Red Cross of MN has also sent volunteers to help aid victims affected by tornadoes in the south. To find out how you can help victims of the tornado, visit the link here.
Copyright 2023 KVLY. All rights reserved.