Bismarck police ask public for information on man accused of sex crimes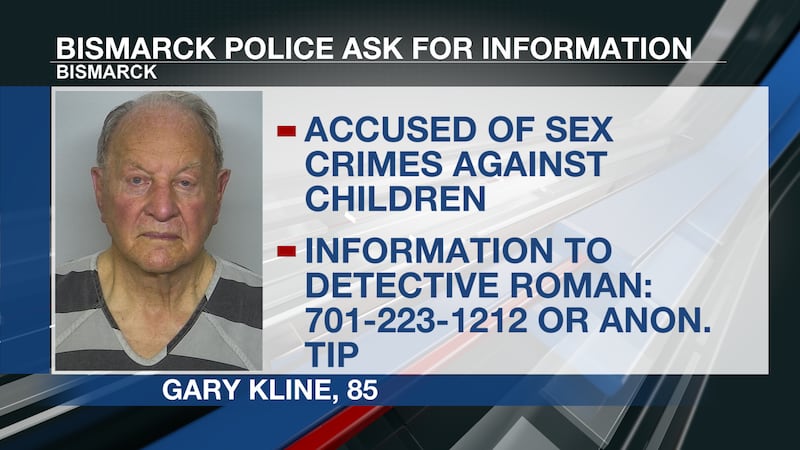 Published: Mar. 29, 2023 at 5:41 PM CDT
BISMARCK, N.D. (KFYR) - Bismarck police are asking the public and other possible victims to come forward with information about an 85-year-old man they say sexually abused children.
Police arrested Gary Kline of Bismarck on March 22 after they said an investigation revealed he sexually abused two children over a period of time. They say that Kline had access to children throughout his career and volunteer work. They are looking for other potential victims.
They ask the public to call detective Taylor Roman at 701-223-1212 with information, or leave an anonymous tip through the Bismarck Police Department app.
Kline is charged with two counts of continuous sexual abuse of a child. Judge Daniel Borgen set his bond at $50,000.
Kline is scheduled to stand trial in July.
Copyright 2023 KFYR. All rights reserved.