Court weighs release of records in Sanford child porn probe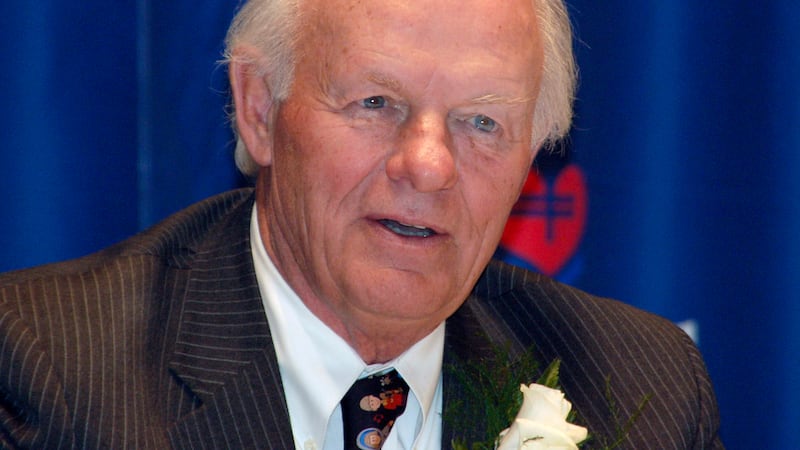 Published: Mar. 25, 2023 at 3:28 PM CDT
BROOKINGS, S.D. (AP) — Attorneys took their fight over whether to unseal more documents in the 2019 child pornography investigation of billionaire banker and philanthropist T. Denny Sanford to the South Dakota Supreme Court on Thursday.
Sanford is seeking to bar the release of affidavits used to issue search warrants in the case. But the Argus Leader and ProPublica contend they should be public. Also at issue is what should be redacted if the affidavits are released.
The two news outlets were the first to report on the investigation into Sanford that began in 2019. That's when state investigators began searching Sanford's email account, as well as his cellular and internet service providers, for possible possession of child pornography after his accounts were flagged by a technology firm.
The South Dakota attorney general's office declined to file charges against Sanford after the probe, saying it found no prosecutable offenses within the state's jurisdiction.
Court documents in the case initially were sealed and referred only to "an implicated individual," leading the Argus Leader and ProPublica to go to court seeking access to the records.
The search warrants were unsealed in 2021, identifying Sanford by name for the first time, but the affidavits remained sealed.
Jon Arneson and Jeff Beck, lawyers for the Argus Leader and ProPublica, said they should be allowed to determine what personal identifying information should be redacted in the affidavits.
"We're not asking this court to craft some redaction statute or to interpret state statute," he said. "The statute is clear, that is an open document for public access. Now, if there's something in there they don't want, then they can follow the statute."
Such redacted information typically includes phone numbers, names of minors, Social Security numbers and addresses. Sanford's attorney, Stacey Hegge, argued Sanford should be able to see if there's any disclosure of trade secrets in the affidavits.
Sanford, who is in his 80s, is worth an estimated $3.4 billion. He made a fortune as the founder of First Premier Bank in South Dakota, which is known for issuing high-interest credit cards to those with poor credit.
He has donated greatly to the hospital that carries his name, Sanford Health, which is based in Sioux Falls and has major medical centers in Fargo and Bismarck, North Dakota, and Bemidji, Minnesota.
Judges will make their determination on the request to unseal the affidavits in later months.
Copyright 2023 Associated Press. All rights reserved.