Class A Girls All-State Basketball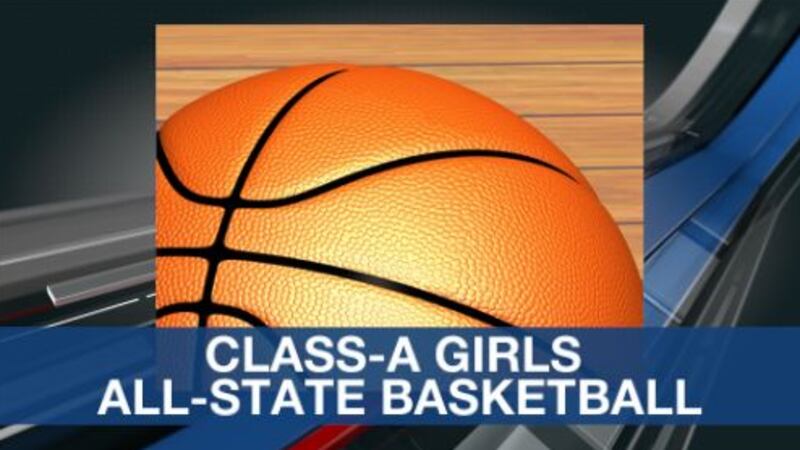 Published: Mar. 21, 2023 at 7:03 PM CDT
BISMARCK, N.D. (KFYR) - The Miss Basketball winner plus two other finalists for the award, a state champion M.V.P. and a 9th-grader — that's the make-up of the Class A Girls First Team All-State roster as voted on by the North Dakota A.P. Sportscasters & Sportswriters Association.
Century's Logan Nissley and Bergan Kinnebrew are both on the First Team for the second year in a row. Nissley also won the Miss Basketball Award and she's going to play for the Nebraska Cornhuskers next year.
First Team
Bergan Kinnebrew, Bismarck Century

Logan Nissley, Bismarck Century

Miriley Simon, West Fargo

Jocelyn Schiller, Grand Forks Red River

Leelee Bell, Minot
Second Team
Maggie Fricke, Minot

Ashton Safranski, Fargo Davies

Brenna Dick, West Fargo Sheyenne

Ella Falk, Jamestown

Chloe Pfau, West Fargo

Brooklyn Felchle, Bismarck Legacy

Amya Gourneau, Turtle Mountain

Scout Woods, Wahpeton
Copyright 2023 KFYR. All rights reserved.