Majettes' Aguilar signs letter of intent to play basketball at Minot State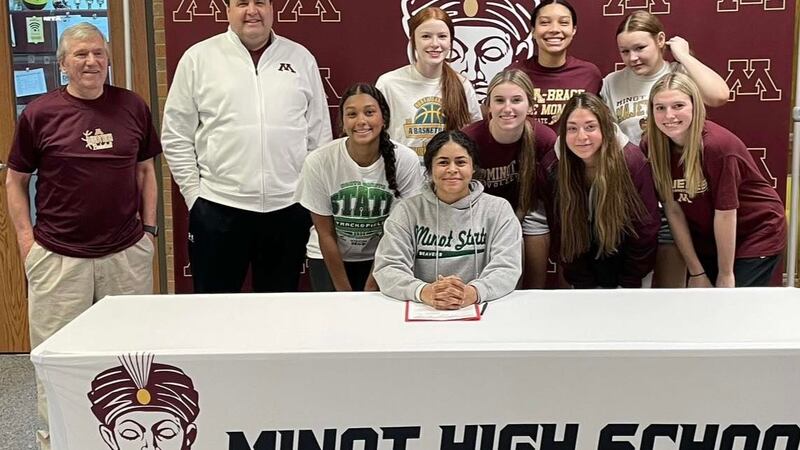 Published: Mar. 17, 2023 at 8:40 PM CDT
MINOT, N.D. (KMOT) – Minot High senior guard Maya Aguilar plans to stay local, after signing a letter of intent Friday to continue her education and basketball career at Minot State.
Aguilar averaged nine points per game this season, and led the team with 108 assists.
Coach Jason Schwarz called Aguilar the team's "defensive stopper."
Aguilar played a role in the past two state tournament runs for the Majettes, including last year's championship.
Copyright 2023 KFYR. All rights reserved.