Dunseith teacher on administrative leave amid child abuse indictment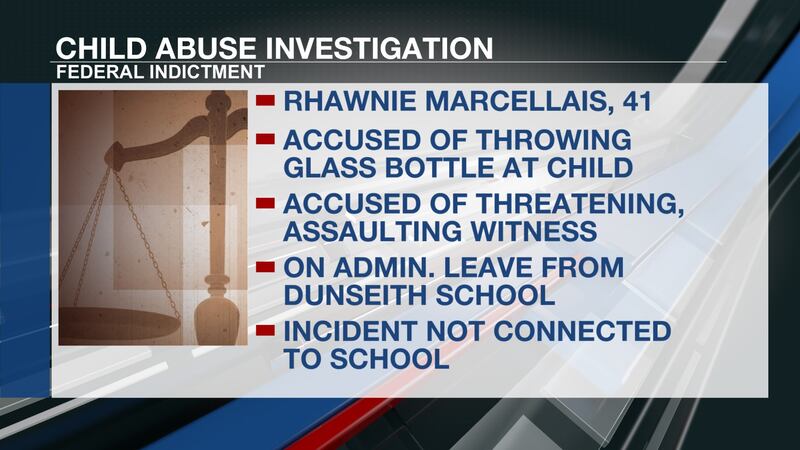 Published: Mar. 16, 2023 at 5:35 PM CDT
DUNSEITH, N.D. (KMOT) – A grand jury indicted a Rolette County woman on charges she assaulted a child and later retaliated against a witness.
The grand jury indicted 41-year-old Rhawnie Marcellais on six counts, according to federal court records.
In the indictment, federal prosecutors said Marcellais threw a glass bottle at a child in early 2021. The indictment accuses Marcellais of threatening a witness, assaulting them, and damaging their SUV.
David Sjol, Superintendent of Dunseith Public Schools, confirmed that Marcellais is an English teacher at the school and is on administrative leave pending an investigation.
Sjol said the alleged incidents did not take place at the school and were not school-related.
He released the following statement to Your News Leader:
"The District can confirm it received a report from law enforcement of alleged inappropriate conduct by a teacher, though at this time very little information is known to us. The teacher will be on administrative leave pending an investigation. The District takes all reports of alleged misconduct of personnel very seriously, and follows applicable District policies and procedures when responding to and investigating complaints. The District wants all staff and students feeling safe and comfortable in our educational and working environments, and encourages anyone with a concern to contact a school administrator."
A four-day trial has been scheduled beginning May 9 in U.S. District Court in Fargo.
Copyright 2023 KFYR. All rights reserved.