Shiloh Christian - Region Five Champs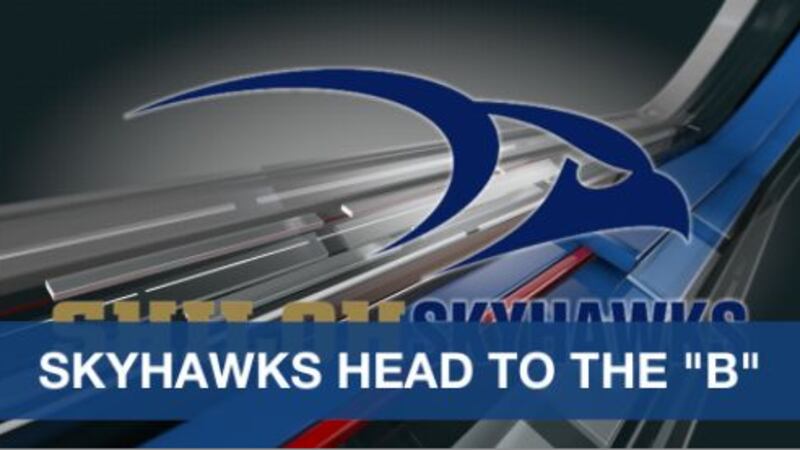 Published: Mar. 14, 2023 at 3:56 PM CDT
BISMARCK, N.D. (KFYR) -For the sixth consecutive year, the Class-B Boys Basketball state tournament has Shiloh Christian as one of its final eight teams. The Skyhawks are the champions of Region Five and they are one of the top two seeds in the tourney.
Shiloh Christian boys basketball and the Class B state tournament seem to be one in the same. The Skyhawks are heading to The B for the 15th time in since 2000.
"Well, I can tell you right now it's not very easy to do it. We've had some good success with different groups of kids that have come through here," said Brad Miller Shiloh Christian boys basketball head coach.
With a 17-win regular season and the program's sixth straight region title, Shiloh drew the second seed for this weekend. It brings an extra sense of confidence to the Skyhawks.
"It's a lot different than past years when we're drawing the best team in the state, now we're one of the best teams in the tournament. They're preparing to play us, not so much us preparing to play them," said senior Jay Wanzek.
But the confidence is something this group has had all year, and it led to staying true to a pair of preseason goals.
"We like to try and hold our opponents to 50 points a game on an average for the season, I think we ended up at about 53. We like to try and score about 65, I think we got up to about 71, 72, somewhere in there," said Miller.
The point differential was larger than the goals they set, which stems from a group that's been playing together for years.
"Chemistry, and playing hard, and bonding, it makes it so much more fun too. You don't think about the game, you kind of just play, and the scoring will take care of itself," said Wanzek.
Despite being the highest seed they've been in years, the Skyhawks are planning for a weekend on an even playing field.
"We've been to the state tournament enough times to know that there's no easy games in the state tournament. There are no bad teams there. Our kids are going to go there focused, work hard, hopefully have some fun, and see what we can do," said Miller.
Shiloh Christian will play Powers Lake-Burke Central at 1:00 p.m. Central Time on Thursday at the Bismarck Events Center.
Copyright 2023 KFYR. All rights reserved.