The Return of the Ranchers: Powers Lake going back to the 'B'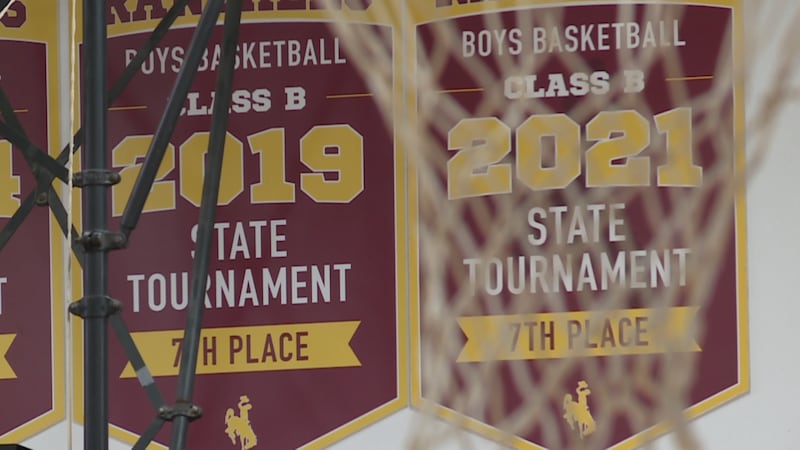 Published: Mar. 13, 2023 at 8:23 PM CDT
POWERS LAKE, N.D. (KMOT) - The Ranchers are returning.
"I think we'll do pretty good," said Jaden Bullinger, a junior.
Powers Lake-Burke Central is going back to the Class B Boys Basketball State Tournament for the third time in four years.
"It seems like it goes by really quickly," said Luke Fraunfelter, a senior.
The team missed the mark last season.
"We had a lot higher hopes last year, but we're here this year," said Jaden.
Stanley reigned supreme in Region 8 boys' basketball.
"I think we just have to be confident and go in there knowing that we can do it," said Jaden.
This year, the Ranchers got revenge.
"I love playing those guys. It's a rivalry. That was a really cool experience and they're a really good team but I'm glad that we pulled that one out," said Luke.
The team's seniors were sophomores when they made their last trip to the 'B'.
"We've had really good leadership through all the years, but this group of four seniors, they're really good," said Jaden.
Everyone had a different role back then.
"I mainly just carried all the supplies. Jerseys, water bottles, that stuff," said Beau Kearsley, a senior.
"Even though I didn't play the last two times, I loved it. You just got to be willing to work hard. It's a fun experience," said Luke.
From the ranch hands to the wranglers.
"We all try to contribute in what we do. We're all equally important. If you take one of us out, we're still a team and we can work together," said Beau.
One more shot.
"It's kind of nerve-racking. It puts a lot of pressure on you. But it's also really fun. You get three more games than everyone else," said Joston Grubb, a senior.
The Ranchers are ready.
PL-BC drew number two-ranked Shiloh Christian in the first round.
Tipoff is Thursday at 1 p.m. at the Bismarck Event Center.
Copyright 2023 KFYR. All rights reserved.