Marauders Hockey Chasing 3-Peat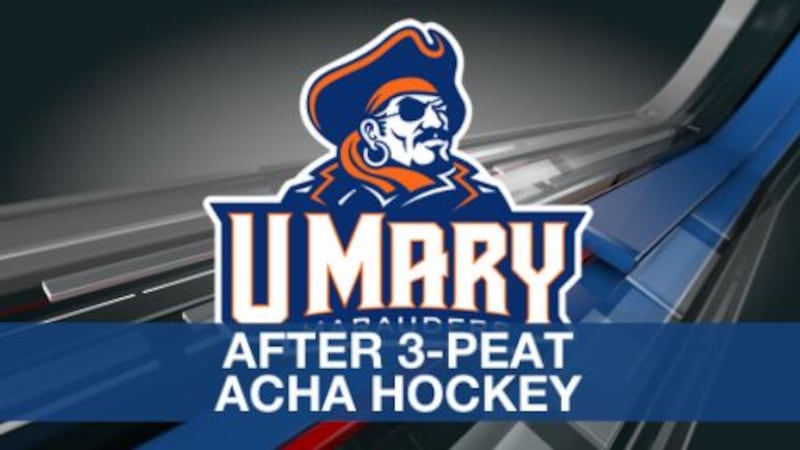 Published: Mar. 14, 2023 at 4:09 PM CDT
BISMARCK, N.D. (KFYR) - The University of Mary hockey team left Tuesday for Massachusetts. It's where the Marauders will be stalking their third-straight national hockey championship. U-Mary has won back-to-back ACHA Division-II titles, and the program would like one more before making the full-time transition into the Division-I side of the ACHA.
The Marauder played 13 D-1 games this season to help them get ready for it.
"We had the toughest schedule in the nation at the D-II level so to come out and be where we're at and being on the verge of setting a school record for wins I'm extremely happy about that and we got a couple of wins that maybe everybody, you know, thinks on paper you shouldn't get," said U-Mary Head Coach Dan Huntley.
The Marauders beat three D-I Top-10 ranked teams this season.
U-Mary enters the national tournament as the number-1 ranked team in the country.
Copyright 2023 KFYR. All rights reserved.