Arrest warrant issued for former ND official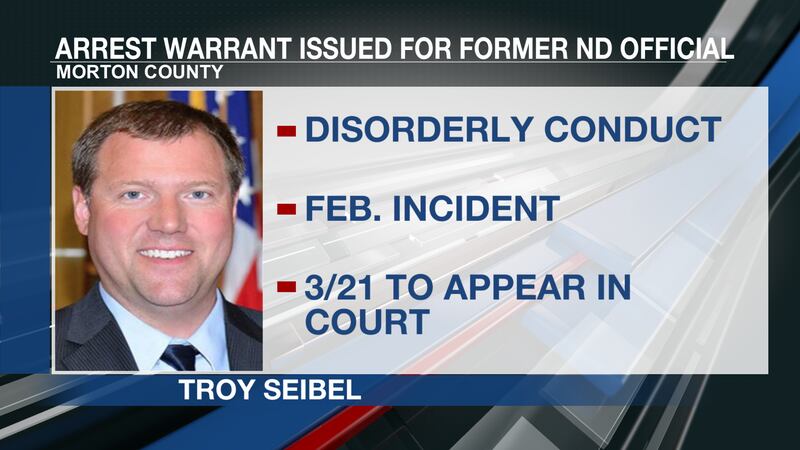 Published: Mar. 13, 2023 at 2:37 PM CDT
MANDAN, N.D. (KFYR) -An arrest warrant has been issued for a former North Dakota official whom prosecutors said threatened kids at a hotel.
Mandan police said they were called to a hotel in February after witnesses said Troy Seibel, 46, was making rude and threatening comments to kids in a hot tub. They said he told six- and seven-year-olds that he would throw them in the pool and "shove a football up [a child's] a--."
Seibel told police a child threw a football near him. Police said Seibel was intoxicated at the time.
Prosecutors filed a misdemeanor disorderly conduct charge against Seibel. He's set to make his initial court appearance on March 21.
Seibel had been the North Dakota Deputy Attorney General under former Attorney General Wayne Stenehjem. When Attorney General Drew Wrigley took office, he replaced Seibel with Claire Ness.
Seibel is also facing a DUI charge from a December incident in Morton County.
Copyright 2023 KFYR. All rights reserved.