380 barrels of produced water spilled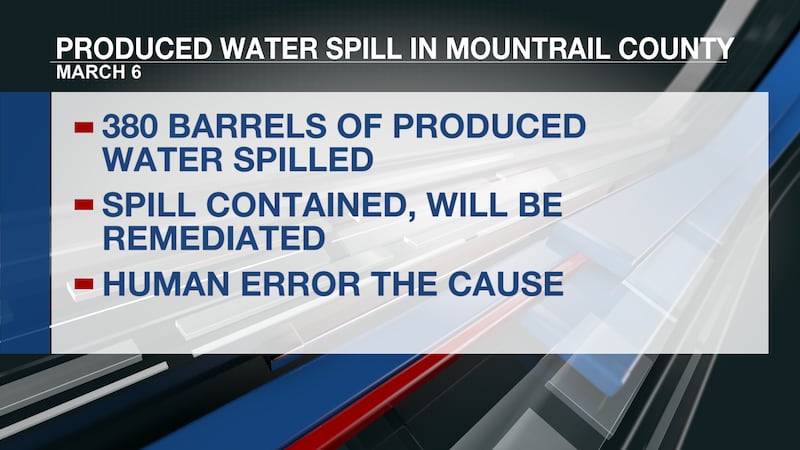 Published: Mar. 7, 2023 at 1:59 PM CST
MOUNTRAIL COUNTY, N.D. (KFYR) - A produced water spill has been reported in Mountrail County.
The spill was reported by Continental Resources, who says a butterfly valve released 380 barrels of produced water on March 6. It says the cause of the spill was human error. State environmental professionals say the spill has been contained and all contaminated material will be remediated.
Copyright 2023 KFYR. All rights reserved.