Family of fallen West Fargo police officer gets wish granted by Band of Blue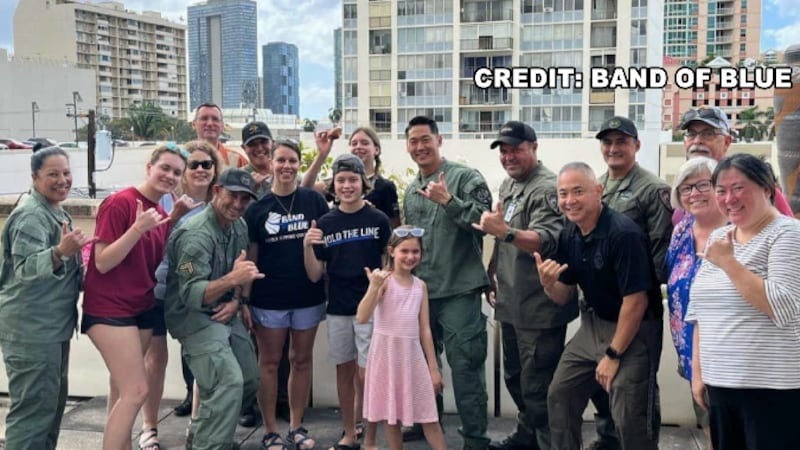 Published: Feb. 16, 2023 at 10:50 AM CST
WEST FARGO, N.D. (Valley News Live) - The family of Lt. Adam Gustafson, a fallen West Fargo police officer, are spending time in Hawaii. This is a wish by the family, in honor of their husband and father, granted by Band of Blue.
They say the Gustafson family always dreamed of going to Hawaii. Band of Blue is a non-profit committed to supporting families of fallen officers and helping families write their next chapters.
The family got to spend time with the Honolulu Police Department and experience a luau.
Lt. Gustafson died on May 18, 2021 from a heart attack while at the police station.
Copyright 2023 KVLY. All rights reserved.