Improvements made for those taking part in North Dakota financial assistance programs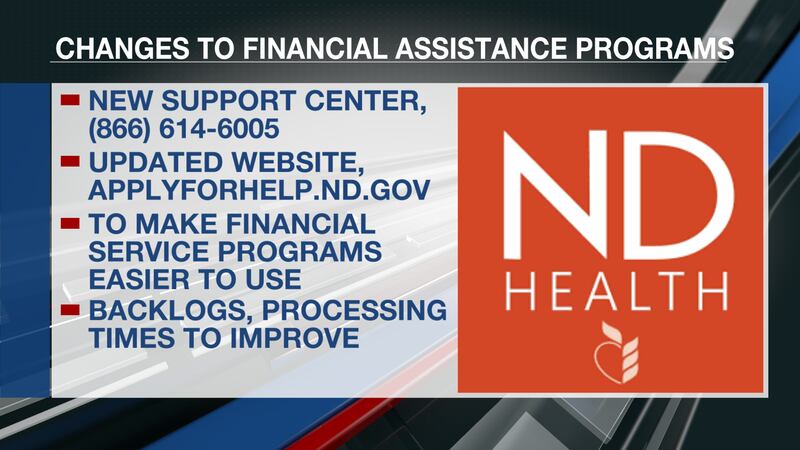 Published: Feb. 13, 2023 at 2:34 PM CST
BISMARCK, N.D. (KFYR) - Financial assistance will now be easier to access in North Dakota after several changes were made to the state's services.
The Department of Health and Human Services has launched a new customer support center for anyone taking part in Medicaid, SNAP, childcare, or other financial assistance programs.
The department's team members from its 19 zones will now also be working as one team, which will help streamline workloads and help improve backlogs and processing times.
A new website, applyforhelp.nd.gov, has also been launched. There is now one location for sending documents to HHS.
Here is the updated information:
Fax: (701) 328-1006

Email: applyforhelp@nd.gov

Mailing address: Customer Support Center, PO Box 5562, Bismarck, N.D., 58506
"Our goal is to simplify and improve the experience for the over 154,000 North Dakotans who apply for and participate in Medicaid and economic assistance programs annually," said HHS Executive Director of Human Services Jessica Thomasson.
The support center can be reached at (866) 614-6005. It's available Monday through Friday from 7 a.m. to 6 p.m.
Copyright 2023 KFYR. All rights reserved.