Cramer, Armstrong announce guests for Tuesday's State of the Union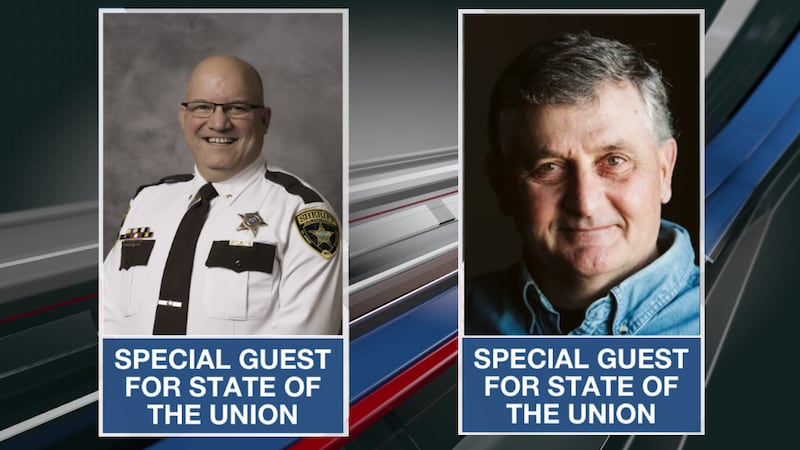 Published: Feb. 7, 2023 at 6:47 PM CST
BISMARCK, N.D. (KFYR) - Tuesday night, President Joe Biden is delivering his third State of the Union address to a joint session of Congress.
Every year at the speech, congressmen and senators bring guests with them — usually people the representatives want to honor or thank. It could also be someone who represents a particular issue the politician wants to highlight.
North Dakota Senator Kevin Cramer is bringing Burleigh County Sheriff Kelly Leben. Leben has served in that position since 2018, and Cramer selected him because he said Leben is an exceptional lawman who's not only a peacekeeper but a peacemaker.
Congressman Kelly Armstrong is bringing Belfield farmer and North Dakota State Senator Greg Kessel.
"Agriculture is a cornerstone of our state's economy and way of life. It's critical that the next farm bill puts our farmers and ranchers first, not climate ideology," said Armstrong.
Senator John Hoeven is not bringing a guest this year.
Biden's State of the Union address will begin at 8 p.m. CST.
Copyright 2023 KFYR. All rights reserved.