Burleigh County Commission looks at pipeline ordinance
Published: Feb. 7, 2023 at 7:09 PM CST
BISMARCK, N.D. (KFYR) - The proposed Summit Carbon Solutions pipeline could be running into another roadblock. The Burleigh County Commission is looking at a new ordinance that could impact construction.
The ordinance would make companies constructing hazardous liquid pipelines to submit emergency plans. Several residents expressed concern during a public hearing. They said they were worried about potentially dangerous and hard-to-detect leaks.
"So, it's coming, but we can ask for some mitigating factors. One of the mitigating factors in my mind is the protection of life safety. That is the sole intent of this ordinance," said Mitch Flanagan, county planning director.
The Burleigh Planning and Zoning Commission will look at another ordinance pertaining to hazardous liquid pipelines. The ordinance would require companies building the pipelines to get a special county use permit.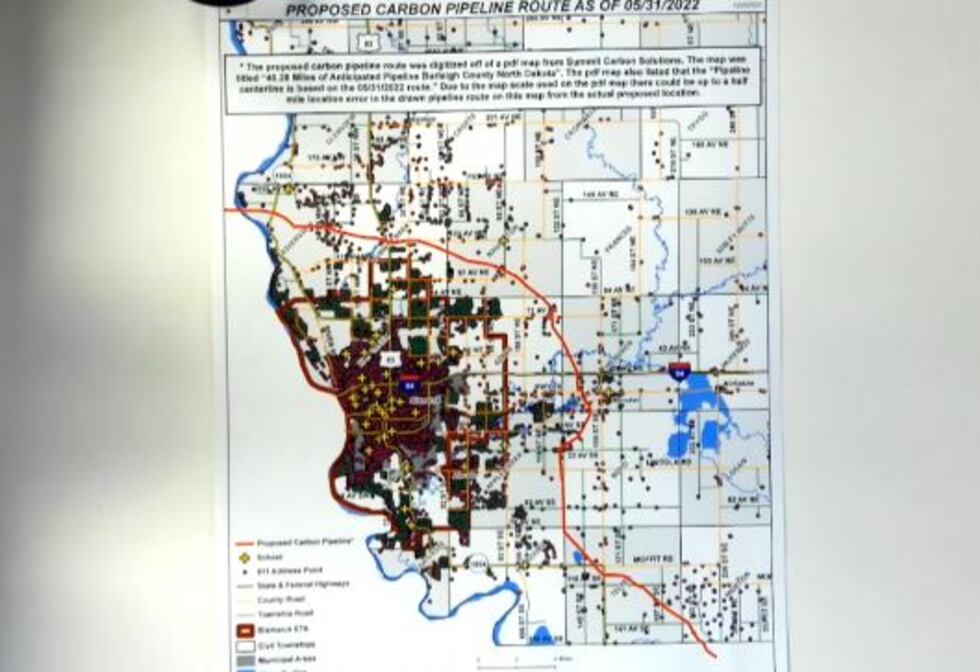 Copyright 2023 KFYR. All rights reserved.