Presidential disaster declaration approved for November snowstorm in ND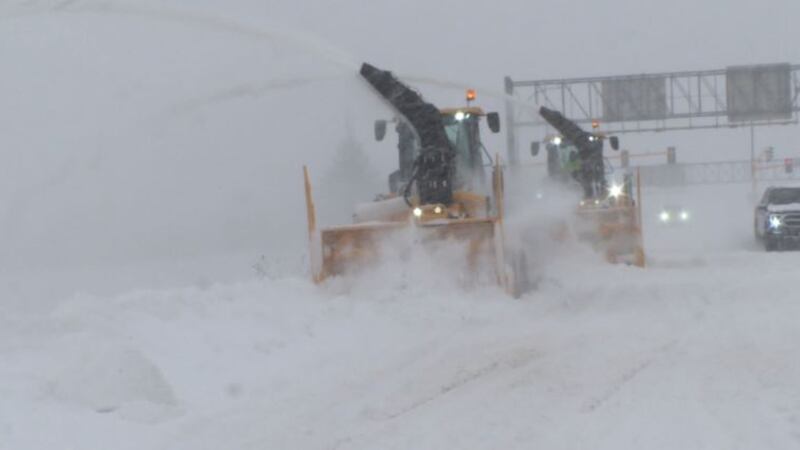 Published: Feb. 6, 2023 at 12:58 PM CST
BISMARCK, N.D. (KFYR) - President Joe Biden has approved Gov. Doug Burgum's request for a presidential major disaster declaration for the snowstorm that hit the area in November.
The assistance will bring financial aid to local communities as they work to recover the costs it took to clear roads and repair infrastructure.
The storm brought record-breaking snowfall to central North Dakota and heavy ice accumulation in the southeast, which caused roughly $1.7 million in damage to the state's electrical infrastructure. It struck the area November 9-11 where some areas saw up to 30 inches of snow.
Snowfall rates approached three inches per hour in some locations and winds exceeding 40 miles per hour created blizzard conditions. Zero visibility conditions, combined with layers of ice under the snow and significant drifting, forced the closure of major state highways for nearly five days. Ice accumulations also toppled trees and downed power lines, leaving thousands of residents without power or heat.
The disaster declaration covers seven counties: Dickey, Kidder, Mercer, Nelson, Ransom, Sargent and Wells.
North Dakota has received five federal disaster declarations over the past three years, three of which were caused by severe storm events.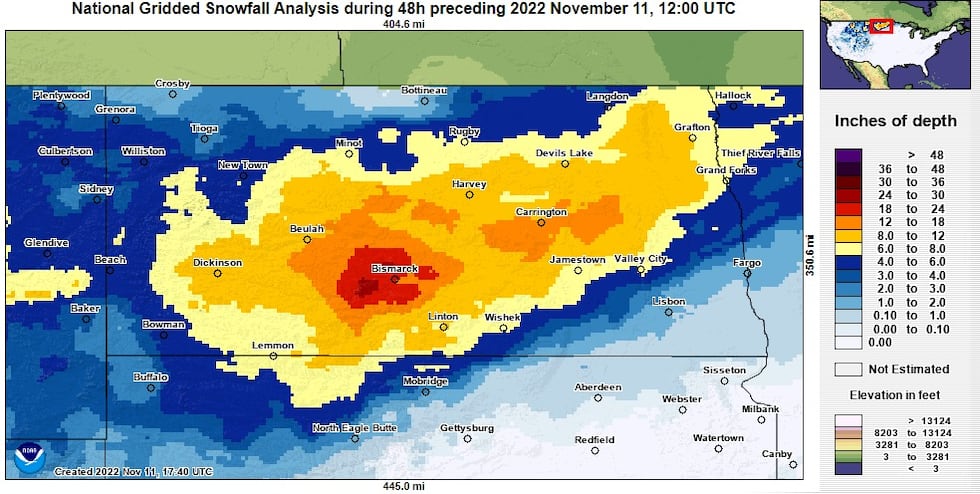 Copyright 2023 KFYR. All rights reserved.