Lawmakers tackle eminent domain bills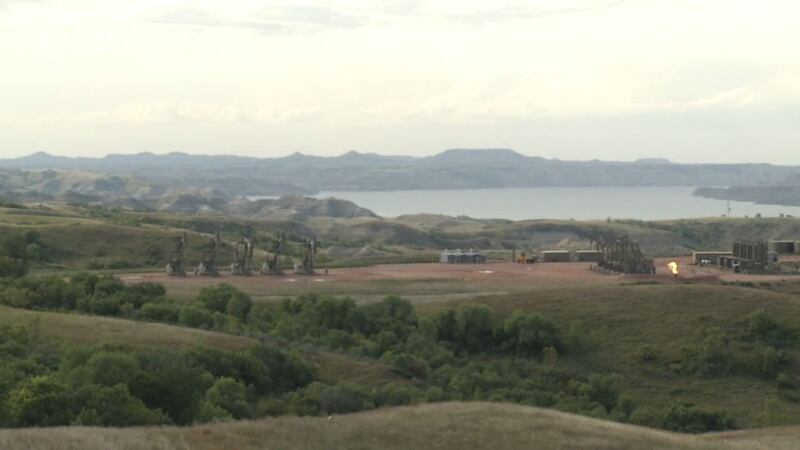 Published: Jan. 26, 2023 at 6:04 PM CST
BISMARCK, N.D. (KFYR) - For some landowners across North Dakota, one of the most important issues facing the State Legislature this session deals with the Carbon Summit Solutions pipeline. Lawmakers have introduced bills that would address their concerns.
That's right Monica, today, three bills relating to the pipeline got their first public hearing. They're addressing surveying, court costs for landowners involved in lawsuits, and perhaps most importantly, eminent domain.
Some landowners in North Dakota are seriously concerned about what they say are the practices of the Summit Carbon Solutions pipeline.
"They have steamrolled their way through North Dakota, with sights set on big profit, with little regard as to how their 2,000-mile pipeline affects those living in the footprint," said Stephanie Doolittle from District 8.
That's why Senator Jeff Magrum from Hazelton introduced a batch of bills he believes protect property owners affected by the pipeline. One of them would increase the amount paid to landowners for land seized by eminent domain: it would add 33% to the fair market price.
"Landowners can receive market price when they willingly sell land, so we should be paying more when the sale is forced by the government," said Senator Magrum, R-Hazelton.
And although several people spoke in favor of the bill, including spokesmen from the Northwest Landowners Association and the Senate Majority Leader.
"One of the most important things that marks a free society is respect for individual property rights, that's something that transcends every free society," said Senator David Hogue, R-Minot.
Several others opposed it for a variety of reasons, like Minot City Council President Paul Pitner, who says the increased costs would significantly reduce the city's ability to perform crucial projects like flood control.
"If this bill passes, entities needing this public improvement would need to decide whether to proceed with the infrastructure project, delay projects to allow more time to raise the needed funding, potentially resulting in increased inflationary costs, or raise the tax burden on citizens to pay the additional cost," said Paul Pitner, president of Minot City Council.
Or members of the oil and gas industry, who say it would not only hamper projects around the state by slowing up the permitting processes, but that it would actually increase how often eminent domain is used.
"This bill is likely to result in a dramatic increase in the number of eminent domain proceedings by incentivizing the property owners to forego negotiations altogether with developers," said Brady Pelton, ND Petroleum Council.
And then there are those who support the bill but believe 33% is too low.
"If you gotta sell your land 20 years earlier than you should've, and you have the opportunity of making $500 per acre every year on that piece of property, that 33% is just not enough," said Jerol Gohrick, president of Sons of Liberty of North Dakota.
The Senate Energy and Natural Resources committee is hearing five bills related to these issues on Friday.
Those other five bills would do a number of things. Two that pop out at me are SB 2212, which would exclude carbon dioxide carriers outright from exercising eminent domain, and SB 2209, which would require an amalgamation of 85% or more of landowners to sign on to a project before eminent domain could be used. Those committee hearings start at 9:00 a.m. tomorrow.
Copyright 2023 KFYR. All rights reserved.