State legislators looking at bill requiring rural school districts to share superintendents; cap salaries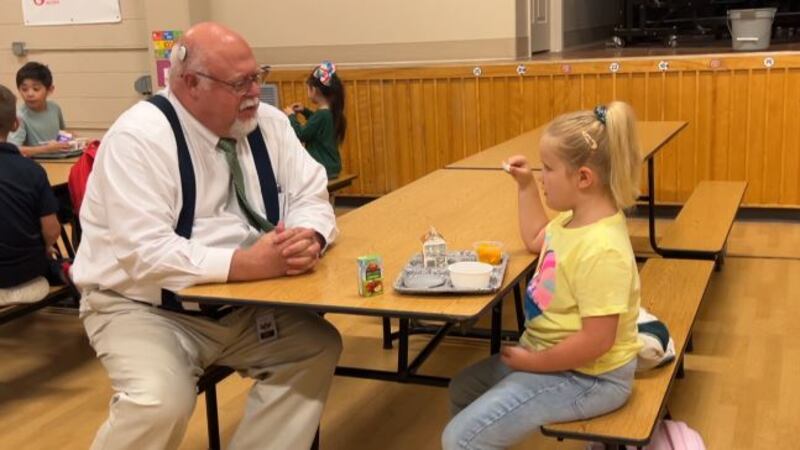 Published: Jan. 26, 2023 at 2:26 PM CST
BISMARCK, N.D. (KUMV) - There has been a lot of discussion about education during the legislative assembly. One bill looks to change the look of leadership for small school districts.
School superintendents have the biggest responsibilities when it comes to their district. While they answer to the school board, superintendents like John Gruenberg in Underwood are also in charge of leading their staff and teachers.
"Every day is different. It could be subbing in the kitchen, driving a bus, talking to coaches about athletic programs, or setting up meetings with parents of an IEP. All of those things go into the everyday job description of a superintendent," said Gruenberg.
Citing frustrations at the capitol about the rise of superintendent pay over other programs and teachers, Minot Representative Matthew Ruby introduced House Bill 1251. It requires school districts with less than 475 students to share a superintendent with another district until they reach that threshold. It also limits a Superintendent's pay to no more than 1.5 percent of the district's general budget.
"I did some curious digging on salaries and benefits that superintendents are getting. It opened my eyes on how I think how grossly in some situations that it's gotten out of hand," said Ruby.
Several superintendents and school board officials have stated opposition against the bill, arguing that it takes away local control and would do little to save districts money.
"How does a superintendent balance two or three or four different school boards, two or three or four different board meetings, budgets, curriculum requests, building principals, all those things? It doesn't work," said Gruenberg.
Some parents are in support for the bill due to concerns of salary. Michelle Baker, a mother whose two kids attend the Garrison Public School District, says their superintendent makes about $144 thousand a year, which she feels is excessive for a district with just 384 students.
"House Bill 1251 would represent ALL taxpayers within a small rural community by setting the wage based on a formula and not just a select school board and what they think is justifiable. These wages keep climbing and climbing... at what point will enough be enough. There should be some sort of parameters in place," said Baker.
Gruenberg was hired this year with a salary of more than $100 thousand. The Underwood Public School District has about 230 students. He said capping salary could cause some challenges.
"The school board takes in account experience and being competitive in the market compared to other superintendents with the same amount of experience. With the limitations that the bill has, that salary for the superintendent of Underwood would be less than a starting teacher in the district," said Gruenberg.
Ruby said he has spoken with officials on what this would mean for their school districts. While he is not sure whether this bill will pass as-is, he said his goal is to start the conversation on addressing some of what he calls "high salaries."
A hearing was held on the bill Wednesday, with no action taken.
Copyright 2023 KFYR. All rights reserved.