Push for more pulse crops production at conference in Minot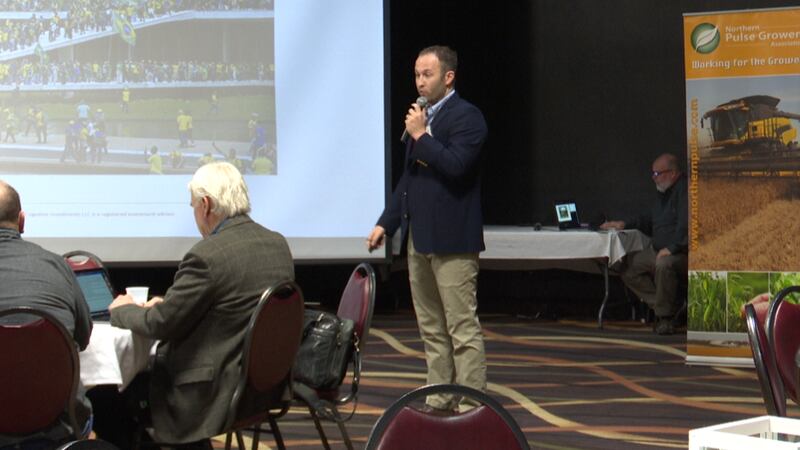 Published: Jan. 24, 2023 at 8:24 PM CST
MINOT, N.D (KMOT) – The Northern Pulse Grower's Association promoted chickpeas, dry peas, fava beans and lentils at a convention in Minot Tuesday.
Eight speakers talked about topics related to those crops from farm bill policy issues to geopolitics.
Erin Becker, a marketing specialist with the organization, said that pulse plants such as peas and lentils are best planted early season.
"They provide such a great crop rotation to your cropping systems, so we're hoping that people will give them a shot," said Becker.
Becker said for those who missed the convention, they will have a booth at the KMOT Ag Expo.
Copyright 2023 KFYR. All rights reserved.