Minot State names Ian Shields head football coach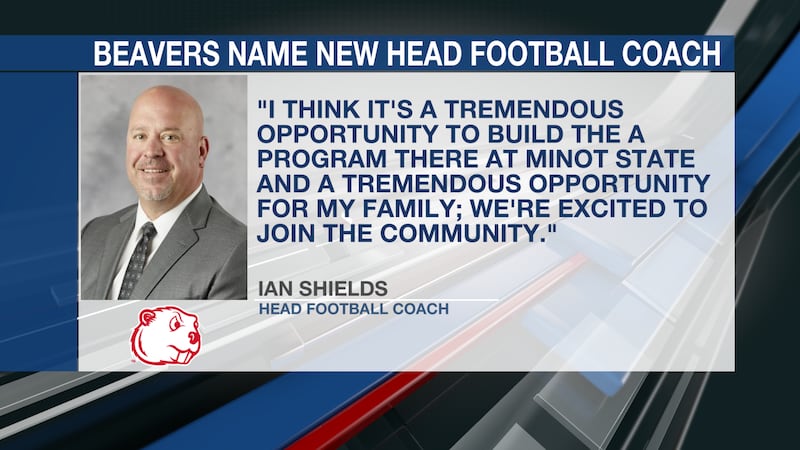 Published: Jan. 24, 2023 at 4:41 PM CST
MINOT, N.D. (KMOT) - Less than one week after interviewing candidates, Minot State University tabbed Ian Shields to be the school's head football coach.
Shields will be the 22nd head coach in team history.
"Ian was a very impressive candidate on paper, he really impressed the committee in his zoom interview, and when he came to campus you could feel his passion and desire to make Minot State University and the community of Minot home," said Director of Athletics Kevin Forde.
Shields interviewed on campus last Thursday and spoke to the team after meeting with members of the community.
"I think it's a tremendous opportunity to build a program there at Minot State and a tremendous opportunity for my family; we're excited to join the community," said Shields.
Shields has coached football in some capacity for 29 years.
Most recently, Shields assisted at University of Nevada-Las Vegas as an offensive analyst and advisor to Head Coach Marcus Arroyo.
"We have to keep recruiting with the '23 class, obviously they've been doing some good work, but we have to find the right kids, and there are still great kids out there," said Shields.
Feb. 1. is the initial signing date for high school students graduating in 2023 and playing Division II football.
For more information, visit the release on the Minot State University Athletics website.
Copyright 2023 KFYR. All rights reserved.