Medina house fire results in total loss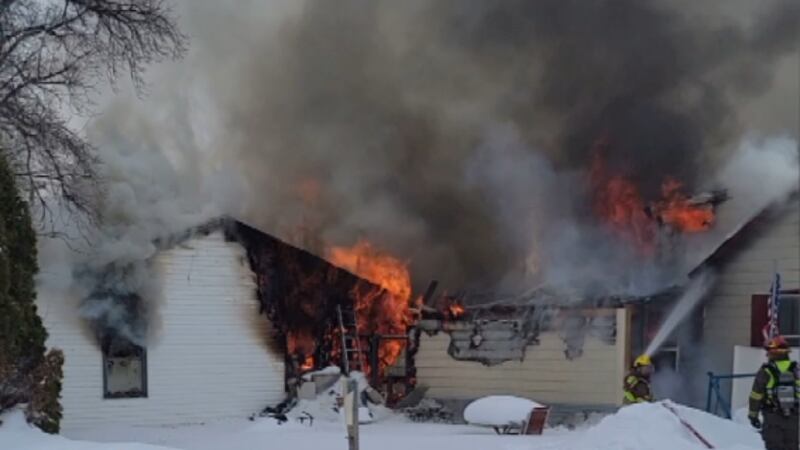 Published: Jan. 21, 2023 at 3:23 PM CST
MEDINA, N.D. (KFYR) - Authorities responded to a house fire in Medina Friday morning.
Medina, Cleveland, and Woodworth fire departments responded to the shop and house fire on 407 College Street SE.
According to homeowner Mark Syverosn, the fire started in the shop, and when he saw smoke, he called 9-1-1.
The fire spread to the house. At around 5:00 p.m. fire departments contacted Syverson and told him it was a total loss.
"I couldn't believe it; I couldn't believe it. He never gets mad about anything; he just knows how to make himself right. I've never seen Mark in the shape after his house burned down, and it's like how could this happen to him," says Syverson's neighbor and friend, Kevin Moore.
Syverson had lived in the Medina home for almost two years and just bought new sheetrock and carpet.
The fire caused a total loss of vehicles, equipment, and everything inside of the home. Syverson also lost two cats.
The homeowner believes the fire might have started from a wood stove boiler, but no official cause has been released by the fire department yet.
Copyright 2023 KFYR. All rights reserved.