Minot State of the City address set for Feb. 9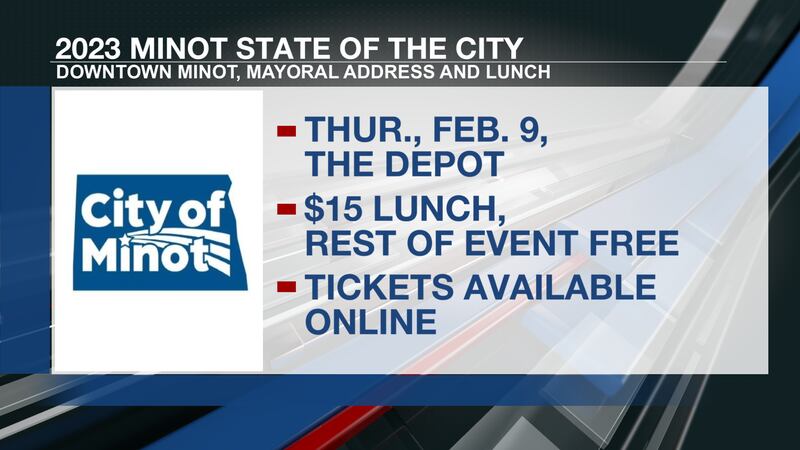 Published: Jan. 20, 2023 at 4:14 PM CST
MINOT, N.D. (KMOT) – Minot Mayor Tom Ross will present his first State of the City address on Thursday, Feb. 9 at The Depot in downtown Minot.
Tickets are only for the lunch around noon, the rest of the event is free and open to the public.
The tickets can be purchased through the Minot Area Chamber EDC online here.
The mayor's address will be streamed live on the city's social media pages.
This is the sixth annual State of the City for Minot.
Voters elected Ross mayor in June.
Copyright 2023 KFYR. All rights reserved.