Fort Totten man gets 27 years for child sex charges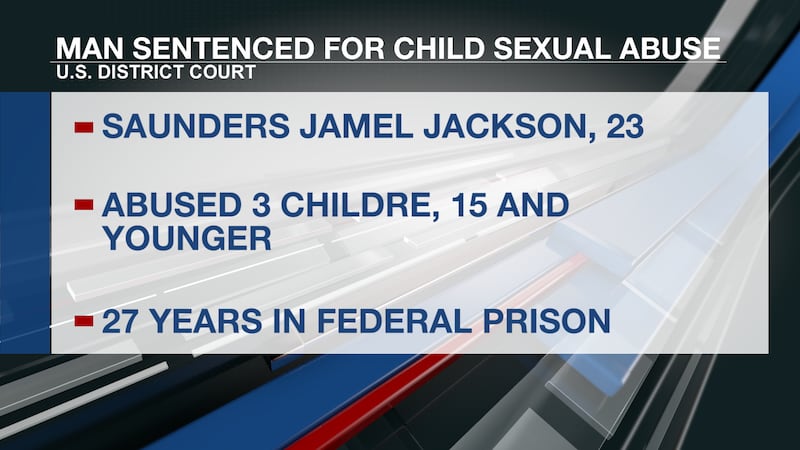 Published: Jan. 19, 2023 at 2:44 PM CST
BISMARCK, N.D. (KFYR)- A Fort Totten man will serve 27 years in federal prison for child sex charges.
Saunders Jamel Jackson, 23, pleaded guilty to Aggravated Sexual Abuse of a Child and two counts of Sexual Abuse of a Minor. A U.S. District Court judge sentenced him to 27 years in federal prison followed by 25 years of supervised release.
The investigation into Jackson began in August of 2020. Law enforcement believe he sexually abused three children, ages 15 and younger. Investigators believe he also, at times, injected the children with methamphetamine.
Copyright 2023 KFYR. All rights reserved.