Report: Cancellation of Keystone XL Pipeline resulted in thousands of construction jobs lost; billions in financial impact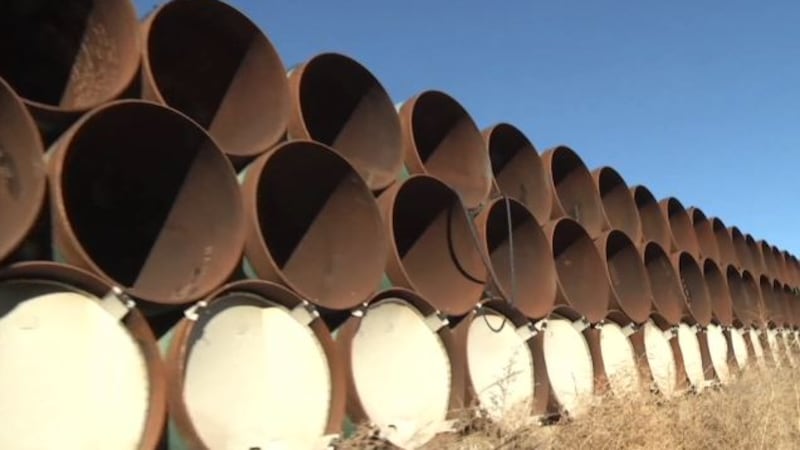 Published: Jan. 5, 2023 at 2:08 PM CST
WASHINGTON, D.C. (KUMV) - The Department of Energy has released its report on the impact of cancelling the Keystone XL Pipeline.
President Joe Biden cancelled construction of the pipeline the first day he took office. The report states that 16,000 to 59,000 construction jobs would have been created through the project, with an economic impact of more than $3.1 billion. Senator Steve Daines (R-MT) said the report highlights the damage to Montana's working families.
"Killing the Keystone XL Pipeline cost good paying jobs, it hurt Montana's economy and was the first step in the Biden Administration's war on oil and gas production in the United States," said Daines.
The report states that there would have been 50 permanent jobs available once the pipeline was completed.
Senators Daines and Jim Risch (R-ID) introduced a bill that required a report on the number of Keystone XL jobs lost in 2021. The report was due on February 13, 2022.
The Keystone XL Pipeline was expected to deliver crude oil from Canada through eastern Montana to Steele City, Nebraska. The existing Keystone line travels from Canada through eastern North Dakota to Steele City.
Copyright 2023 KFYR. All rights reserved.