Bismarck Park Board interviewing to fill open seat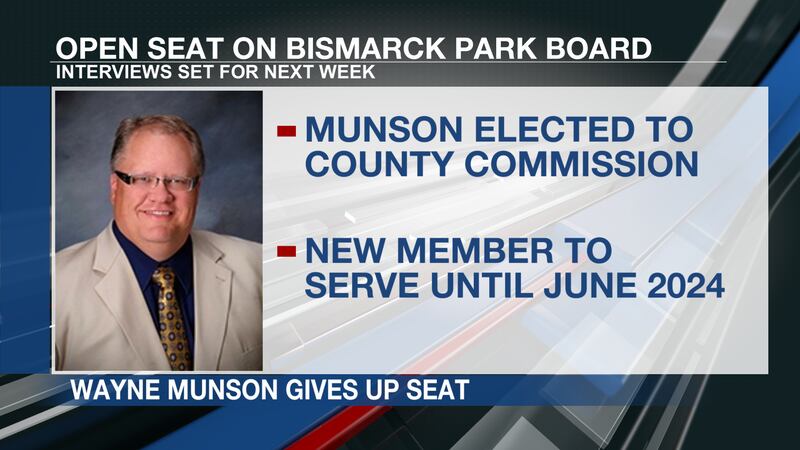 Published: Jan. 2, 2023 at 11:06 AM CST
BISMARCK, N.D. (KFYR)- The Bismarck Park Board will soon interview the final candidates in the running to fill an open seat.
Commissioner Wayne Munson resigned from the Park Board when he was elected to the Burleigh County Commission in November.
The application period for the seat has now closed. Candidates will be interviewed during a special Park Board meeting set for the week of January 9, 2023.
The newly selected board member will serve until the general election in June 2024. The member will be seated at the January 19, 2023, meeting.
Copyright 2023 KFYR. All rights reserved.