18 lbs. of meth & 3 oz. cocaine wrapped as Christmas gift seized in Beltrami County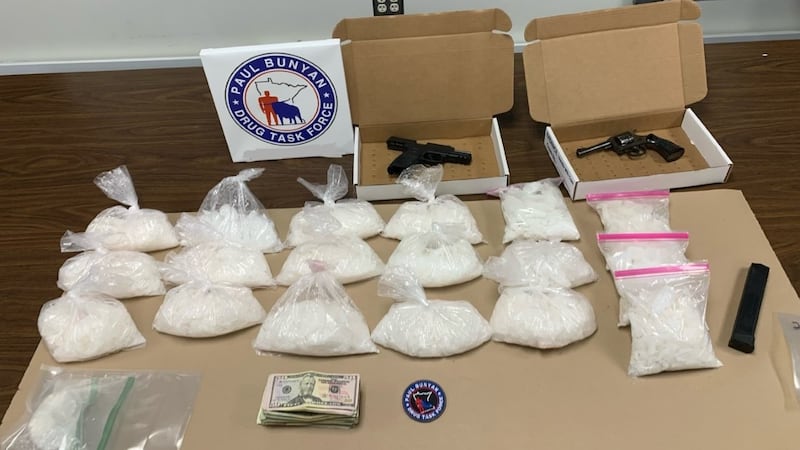 Published: Dec. 29, 2022 at 4:26 PM CST
BELTRAMI COUNTY, M.N. (Valley News Live) - The Paul Bunyan Drug Task Force of Beltrami County says it seized around 18 lbs. of methamphetamine and three oz. of cocaine wrapped as a Christmas present following a traffic stop on Dec. 23.
Officials say 35-year-old Kenneth Triplett was arrested, as part of an ongoing investigation. His vehicle was taken to the county's Law Enforcement Center, where a search warrant was conducted. That's where the 'present' was discovered. The street value of this seizure is over $650,000.
The vehicle's search led law enforcement to conduct a search warrant of Triplett's home, where two firearms and more items indicative of drug trafficking were found.
This seizure makes for a record-setting year for the PBTF, bringing the total amount of methamphetamine seizures to over 55 lbs. Officials say this is a 12,500% increase in the last 10 years.
The Beltrami County Sheriff's Office, MN BCA, Bemidji PD, and MN State Patrol assisted the PBTF in this case.
Copyright 2022 KVLY. All rights reserved.