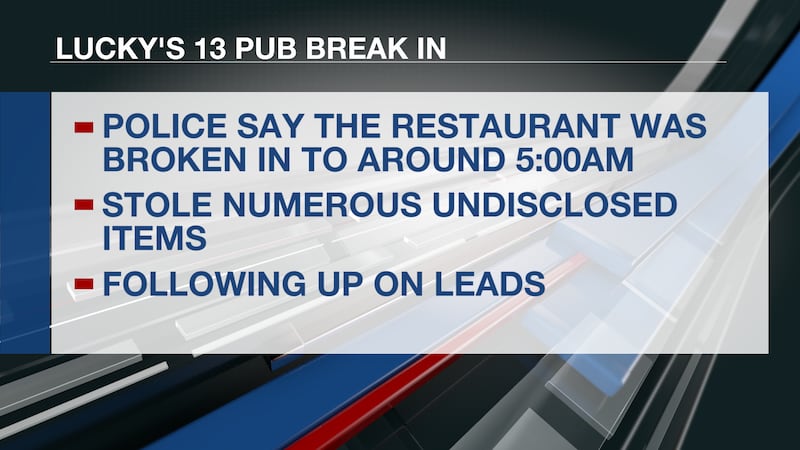 Published: Dec. 27, 2022 at 12:30 PM CST
BISMARCK, N.D. (KFYR) - Police say a Bismarck restaurant was broken into Monday. Thieves entered Lucky's 13 Pub at around 5:00 a.m. According to police, the burglars forced entry into a door and office and stole numerous undisclosed items. Detectives are currently following up on numerous leads.
Copyright 2022 KFYR. All rights reserved.