UPDATE: Hwy 52 reopens following foggy multi-vehicle pileup near Sawyer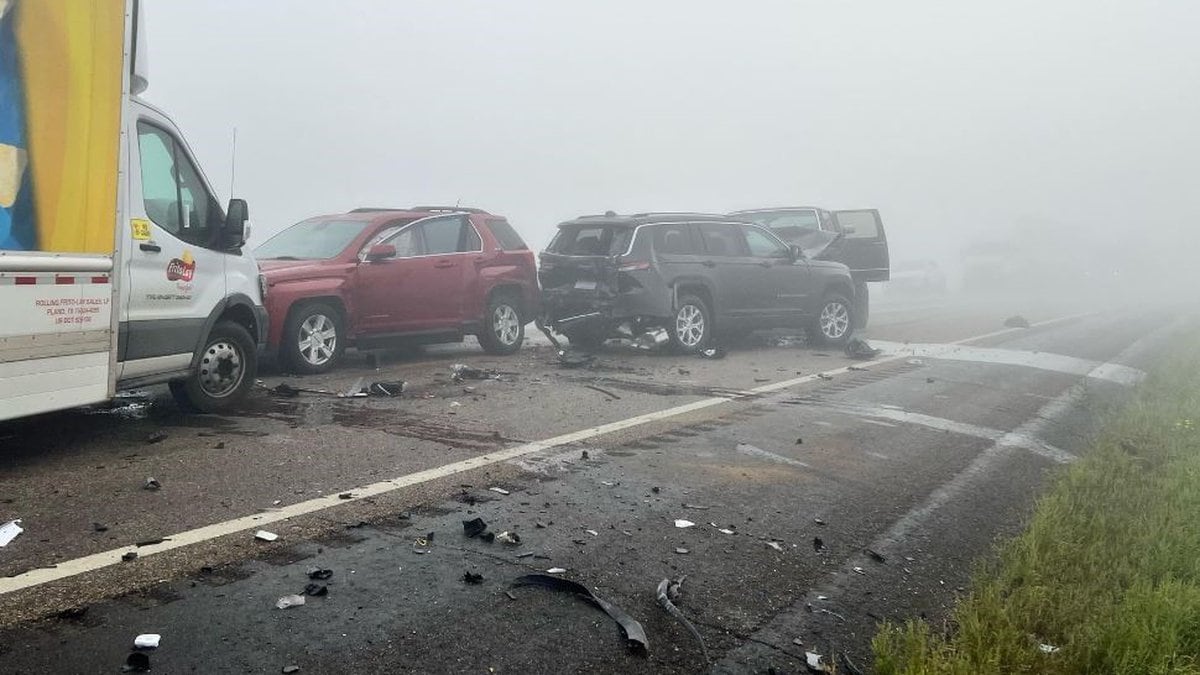 Published: Aug. 25, 2022 at 11:12 AM CDT
SAWYER, N.D. (KMOT) UPDATE 3:45 P.M.: Highway 52 reopened to traffic, as of roughly 1:30 p.m., according to the North Dakota Department of Transportation.
ORIGINAL STORY 11 A.M.: A pileup involving at least a dozen vehicles in dense fog between Velva and Sawyer shut down Highway 52 Thursday morning, though no one suffered major injuries, according to the Ward County Sheriff and the North Dakota Highway Patrol.
The patrol said that around 8 a.m., four commercial vehicles and eight passenger vehicles crashed, roughly one mile southeast of Sawyer.
The patrol indicated that a school bus and an Air Force bus were in the vicinity but were not involved in the crash.
Only minor injuries were reported.
Ward County Sheriff Bob Roed said the highway was closed off at County Roads 23 and 41, with authorities on scene directing traffic.
Colleen Hofer, who was headed to work at the time, had to go into the ditch to avoid being pushed into the crash. She shared with Your News Leader what she heard as she tried to avoid the crash.
"Right after we pulled over, a CP Rail truck came up behind, and he ran into the line of cars as well. You could just hear cars crashing," said Hofer.
Velva Public School indicated that some students were late to school due to the crash shutting down the highway.
The North Dakota Highway Patrol is handling the crash scene.
This is a developing story. Stay with Your News Leader for updates.
Copyright 2022 KFYR. All rights reserved.