UPDATE: Charges filed for man who struck motorcycle, shot at NDHP trooper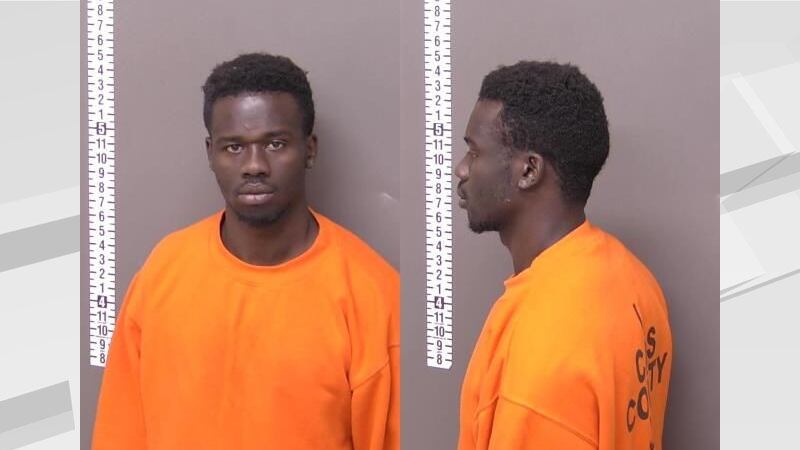 Published: Jul. 19, 2022 at 5:31 PM CDT
FARGO, N.D. (Valley News Live) - 28-year-old Maichael Yousa has been charged with 12 felony counts and one misdemeanor for the incident on July 19th. Charges include attempted murder, aggravated assault, duty in accident involving death or personal injury, fleeing a peace officer, driving under suspension, and six counts of reckless endangerment.
Just after 5 p.m. on Tuesday, the Fargo Police Department received reports of a male firing shots from an apartment balcony in the 3100 block of 34th Avenue South. Documents have confirmed that 31 total shots were fired, and that the male described was Maicheal Yousa.
Minutes before the shots fired call, at 4:50 PM, North Dakota Highway Patrol had responded to a hit and run injury crash on Interstate 29 involving a 2014 Chevy Silverado that was later confirmed to belong to Maichael Yousa. It had rear-ended a motorcycle. Court documents allege that Yousa intentionally swerved over to strike the motorcycle. The motorcyclist suffered life-threatening injuries.
They say Yousa fled the motorcycle scene, went to the apartment building where he fired 31 shots, and then fled once again in the 2014 Chevy Silverado. North Dakota Highway Patrol was in the area and initiated a stop of the vehicle with FPD assisting. The individual fled the scene at a high rate of speed and NDHP initiated pursuit.
Yousa took the exit to go east onto Interstate 94 while fleeing officers. While negotiating the exit, the blue pickup struck another vehicle and crashed. There were three occupants of that vehicle; two adults and child. They were uninjured.
The pursuit ultimately came to a stop at the intersection of Interstates 29 and 94 (the eastbound on-ramp to I-94 from northbound I-29). Once the vehicle was stopped, NDHP was involved in an officer-involved shooting. Yousa was transported to a local healthcare facility with non-life threatening injuries, where he remains under FPD custody.
The North Dakota Bureau of Criminal Investigation is investigating the officer-involved shooting.
Copyright 2022 KVLY. All rights reserved.