New outdoor fitness park open at Jaycee Centennial Park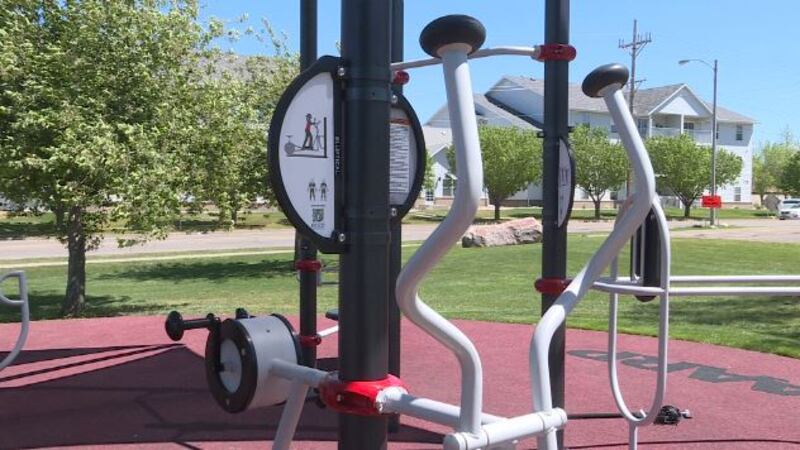 Updated: May. 25, 2021 at 2:01 PM CDT
BISMARCK, N.D. (KFYR) - A new outdoor fitness park is now open at Jaycee Centennial Park in Bismarck.
The AARP sponsored outdoor fitness park will be located along 4th St. near the corner of Century Ave.
It features a sun-sail for shade and FitLot adaptable exercise equipment which includes an elliptical, pull-up bars and step-up station.
AARP leaders said the new park is aimed at helping people stay active year-round.
"Each of the exercises has a little QR code so you can take your phone and scan it and it will show you a video of how to actually do it, or there's actually a description on each of the different ones," said AARP North Dakota State Director Josh Askvig.
The Bismarck Parks and Recreation District will be offering free drop-in workout classes using the equipment starting June 8.
Pre-register online to attend and classes will be taught by parks and rec fitness instructors.
You can find more information about the classes at: www.fitlot.org/parks/bismarck
Copyright 2021 KFYR. All rights reserved.