Minot animal shelter rescues dozens of dogs from Oklahoma kill shelter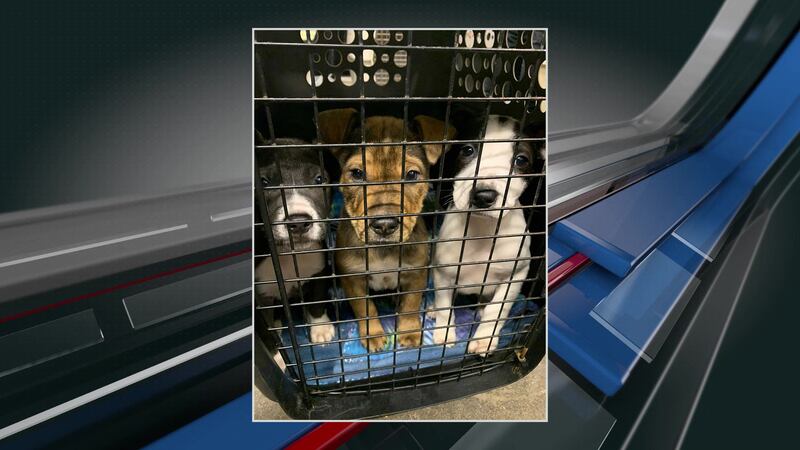 Published: Dec. 9, 2020 at 2:49 PM CST
MINOT, N.D. – The Souris Valley Animal Shelter gave the gift of a longer life to 33 furry friends this week in their biggest rescue operation to date.
Souris Valley is in the midst of some renovations and can't keep the dogs in their building, but that didn't stop them from carrying out their biggest rescue to date. From Oklahoma to Minot, North Dakota, 33 dogs were given a chance at a new life.
"All these dogs that we got were actually on the euthanasia list so right there, just being able to save them from being euthanized, being young healthy dogs. That in itself was enough for me to say it was a success," said Sarah Brosseau, animal health assistant director.
Volunteers met the truck to help clean and process the pups before sending them out to foster homes. "Unfortunately due to the fact that we're working out of a temporary shelter we really need our community help to be able to pull this off.
We had about 25 new fosters, and dozens of volunteers come out to help us," said Katie Taylor, development assistant director.
The veterinarian says they were all in good health on arrival.
"All of them were actually very, very sweet. I was very impressed with their demeanors when they did get off the truck. You never quite know what you're getting when they spend that long in the back of a vehicle ," said Brosseau.
They made it just in time for the holidays, and you can see they have the spirit of the season. If you want to open up your home and your heart to one of these furry friends you can go here.
Six of the dogs have already been adopted, and almost all of them have already been applied for. Staff say they've had applications for many more of their furry friends because of the attention this operation brought.
Copyright 2020 KFYR. All rights reserved.