UPDATE: Man who killed Bismarck pedestrian was arrested for DUI 7-hours prior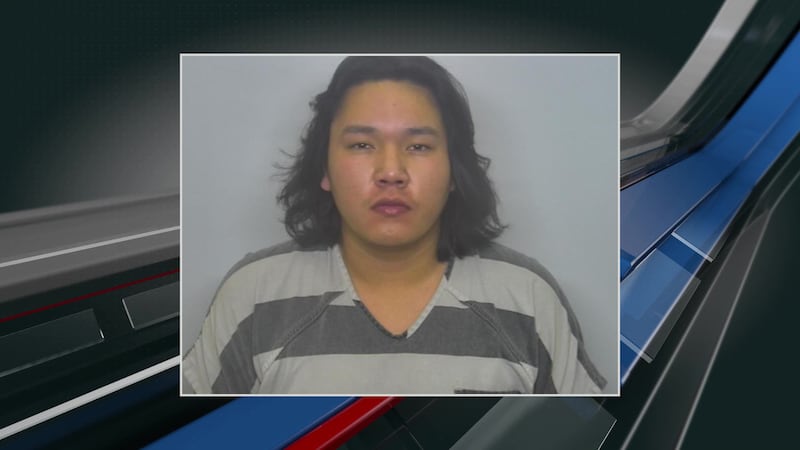 Published: Nov. 17, 2020 at 8:22 AM CST
MANDAN, N.D. (KFYR) - UPDATE: 6:53 AM: The victim has been identified as 42-year-old Mark Streeper of Bismarck.
UPDATE 4:30 PM: The Bismarck Police Department confirmed the suspect who killed a Bismarck pedestrian Tuesday morning in Mandan was arrested Monday night for driving under the influence.
Bismarck Police say TC Younger Carry Moccasin was arrested around 10:15 p.m. Monday for actually physical control of a vehicle and possession of marijuana.
Carry Moccasin was taken to the Police Department where a custodial acceptance form was completed. The form, signed by an adult, turns over custody of Carry Moccasin and says they will not allow him to drive for eight hours.
Mandan Police arrested Carry Moccasin Tuesday morning for criminal vehicular homicide. Police say he struck and killed a 42-year-old Bismarck man on West Main street around 5: 30 a.m.
UPDATE 11:13 AM: The Mandan Police Department says the 19-year-old suspect in a fatal crash was arrested for criminal vehicular homicide.
TC Younger Carry Moccasin is being held at the Burleigh Morton Detention Center pending a criminal vehicular homicide charge.
Carry Moccasin is accused of hitting and killing a 42-year-old man on West main street in Mandan early Tuesday morning.
ORIGINAL STORY: Mandan police responded to a report of a motor vehicle crash in the 400 block of West Main Street early Tuesday morning.
Officers learned a westbound vehicle had struck a man, who had been standing next to his parked car.
The victim, a 42-year-old Bismarck man was pronounced dead at the scene.
The driver of the striking vehicle is a 19-year-old Mandan man.
The North Dakota Highway Patrol is assisting the Mandan Police Department in the investigation.
Copyright 2020 KFYR. All rights reserved.