Grass fire burns 10 acres in northwest Bismarck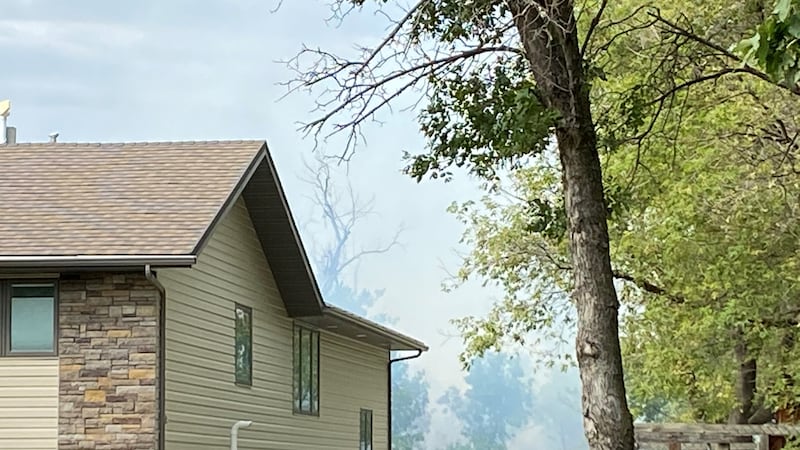 Published: Sep. 6, 2020 at 4:44 PM CDT
BISMARCK, N.D. (KFYR) - UPDATE (9/7): Two small sheds were destroyed in a grass fire near Crestwood Drive in Bismarck Sunday afternoon. Bismarck Rural Fire Chief Dustin Theurer says high winds made firefighters conditions difficult.
About 10 acres burned. Theuer says firefighters don't know what caused the fire yet.
---
UPDATE (9/6 7:35 p.m.): The grass fire is 100% contained, according to a Facebook post by Burleigh County. Response personnel will remain on scene. They ask the public stay out of the area to allow responders quick access.
The cause of the fire is not known at this time.
----
ORIGINAL STORY: Bismarck Rural Fire, Burleigh County Sheriff and Metro ambulance are on scene of a grass fire on the 4200 block of Crestwood Drive in Bismarck.
According to a Burleigh County Sheriff's Deputy, high winds are creating difficult firefighting conditions.
The deputy also said residents are being notified around the neighborhood, emergency personnel are prepared to evacuate if needed.
The sheriff's deputy also estimated one acre has burned at this time.
Your News Leader will continue to update the story as more than information becomes available.
Copyright 2020 KFYR. All rights reserved.